Let's Climb! – Mt. Wilson in So Cal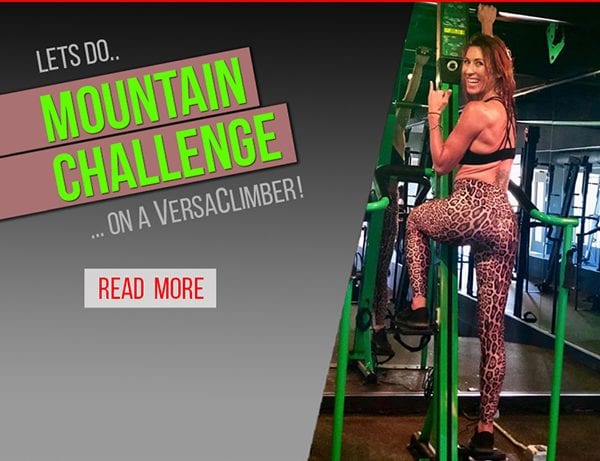 IT'S TIME TO CLIMB TO THE TOP OF MT WILSON IN SO CAL!
Challenge: Your distance goal is 5,710 vertical feet to the top of Mt. Wilson (1,740 meters).
How many minutes did it take you to complete this challenge? Warm up time separate from challenge time.
Let us know by hashtagging #versaclimber @versaclimber with a photo of your time and you may be selected to receive a cool VersaClimber T-shirt for your accomplishment. You may also send to social@versaclimber.com!
3-5 min warm up
Goal: Climb 5,710 vertical feet.
Did you know: Mount Wilson is also heavily utilized for relay broadcasting of radio and television for the Greater Los Angeles Area. Additionally, ideal conditions on the top of Mt Wilson allowed for the construction for an observatory, which would become the Mount Wilson Solar Observatory in 1904. There are three solar telescopes at Mount Wilson Observatory. Today, just one of these telescopes, the 60 foot Solar Tower, is still used for solar research. Due to the inversion layer that traps smog over Los Angeles, Mount Wilson has more natural steady air than any other location in North America, making it ideal for astronomy and in particular for interferometry.