Connective home training. Elevate your training, with VersaClimber LIVE.
Growing library

of On-Demand classes, choose a class right for you

High-Intensity Classes

that help reshape your body

Real-Time

engaging, energetic, workout instruction

Get Fit, Fast

with high-intensity, total body workouts

best results

VersaClimber burns more fat & calories 
Maximum Motivation

Inspired by group training community

Convenience

No hassle, at home, safe, effective training 

Stronger Immune System

Strengthen your immune system and your body

Choose

Choose your favorite instructors

High Energy / High Motivation

Gain new levels of energy and motivation
As the inventors of cardio climbing, more than 41 years ago, we are also pleased to have launched the first LIVE and ON-Demand virtual training sessions. Jump-start your workouts with VersaClimber LIVE instructor-led group training classes! Challenge yourself from the comfort, safety and privacy of your home with the first-ever virtual climbing platform – and blast maximum calories, boost stamina and get real results, with the original cardio climber - VersaClimber. Get motivated by easily watching and engaging with LIVE leaderboards on the TS model or any PC, Laptop, Mac, Ipad, iPhone, Android or smart TV!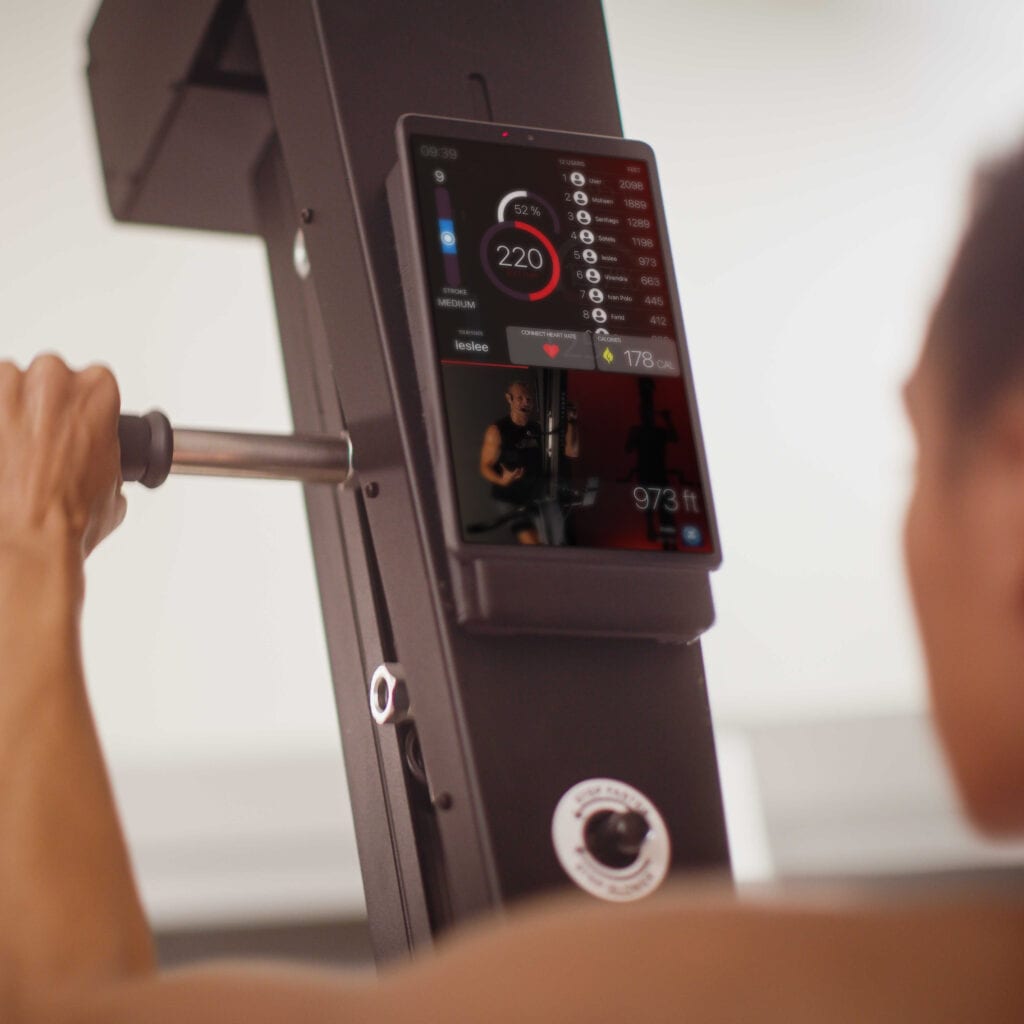 TS models provide the ability to participate and interact with VC LIVE classes directly on the tablet display.
The Touch Screen (TS) VersaClimber, equipped with a tablet-based console, lets you connect to, sign up for, and participate in, our LIVE and On-Demand workouts.
If you're looking for an amazingly effective, dynamic, unique interactive fitness experience, VersaClimber workouts are the perfect choice for you. Interactive group training streamed to you in the privacy and safety of your home. All VersaClimber models can be used for VC LIVE leaderboard workouts. The TS and SM model climbers are required for leader board participation and interaction.
live leader board classes

Real Time How to Workout Instruction

Convenient, Safe and Private

Get Motivated and Inspired by Others in the Community
Be a part of the connected climbing community get inspired with LIVE leaderboards, instructor-led training, and over 100's of videos to choose from in the On-Demand library - for all ages, levels, and fitness ability. LIVE leaderboard classes streaming daily from our Southern California studio directly into your home. You will have 24 hour access to all On-Demand classes always available to your family.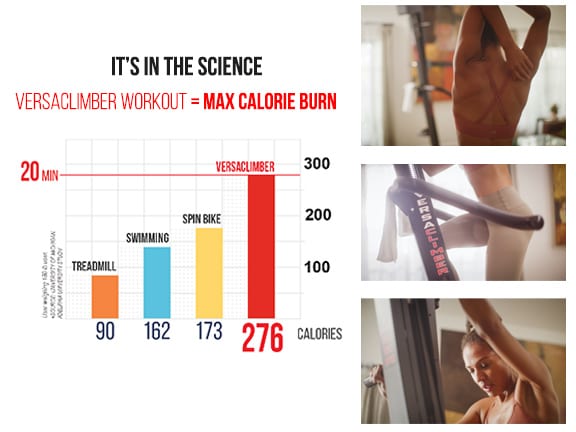 Other subscription spin programs are restricted by the momentum from the bike's flywheel, so riders aren't able to execute timed, rhythmic movements. In contrast, the VersaClimber allows exercisers to move naturally and step freely to the beat for an engaging, coordinated, and fun flow. Music is energy, and VersaClimber LIVE leaderboards were designed to embrace mobility and the freedom to change your step, stride, and speed around the rhythm and tempo of music.
Interactive Cardio Climbing / Your Leader in total body cardio climbing since 1981
The Touch Screen (TS) VersaClimber, equipped with a tablet-based console, lets you easily connect to, sign up for, and participate in, our LIVE leaderboard classes; eliminates the need for Amazon Fire Stick 4K and use of a TV - experience LIVE and On-Demand directly through tablet console.
You'll benefit from guidance and motivation from our Expert Instructors. High quality LIVE and On-Demand digital content, supercharged music and compelling workouts that get you going and keep you coming back.
Exercisers are united by the beat and fueled by each climb - while staying connected to the inspiring, supportive VersaClimber climbing community.
Too many restrictions, rules and guidelines at your gym? Or you simply prefer at home exercise? VersaClimber's new virtual subscription based training service has you covered with either LIVE leader board classes or choose from 100's of On-Demand training classes.
Invite your family and friends to capitalize on socially distanced, rigorous sweat sessions on the unmatched, original American made VersaClimber.
VersaClimber (or other vertical climber)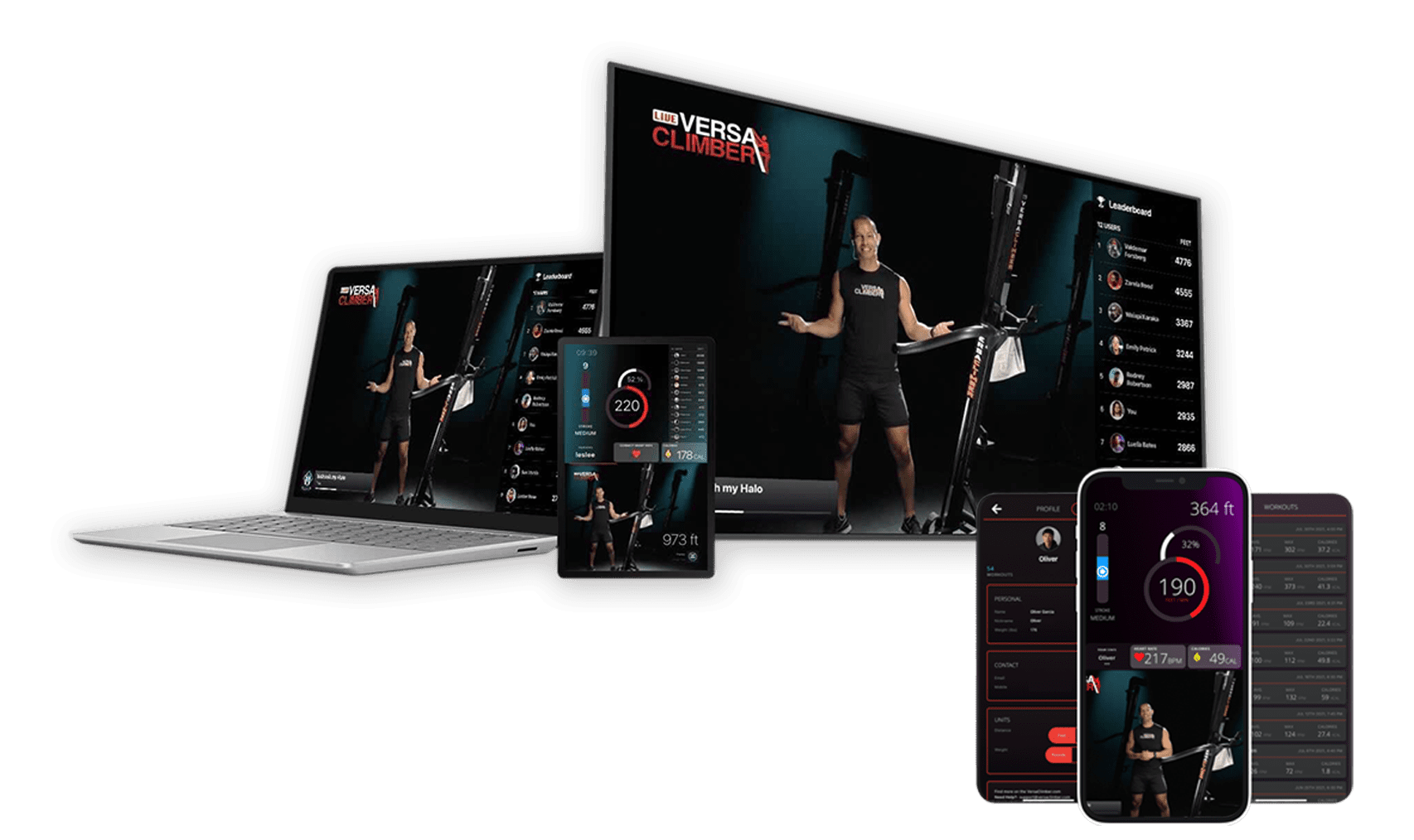 Sign-Up

Click the SUBSCRIBE button on
this page or through TS
VersaClimber tablet console.

Connect

Download FREE VersaClimber
App 

Sweat

Find classes and trainers you
enjoy, and start your climb!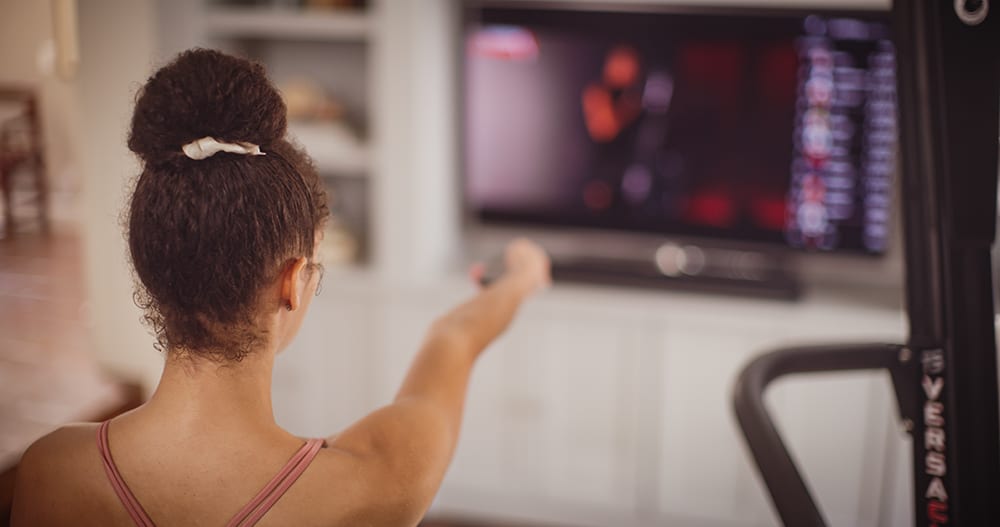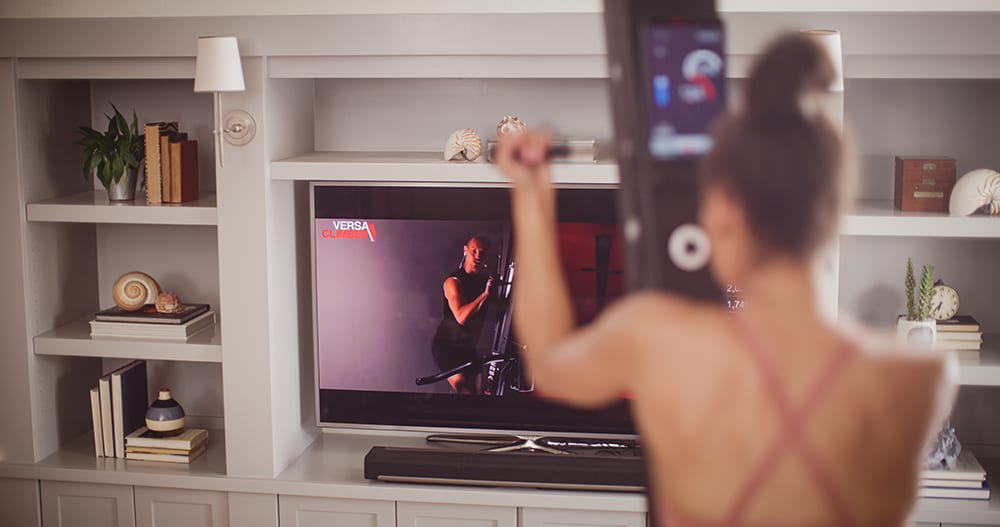 "WE love it!!!  Courtney is the best!"
Brook J.
Chicago
"OMG. I Signed up and took my first recorded VC LIVE class today. AMAZING!! ...it is so great to be able to follow along to someone else's workout and music. Thank you so much. This is a godsend!"
Michelle B.
New York
"Clear instruction, great motivator. Makes me push myself."
Instructor: Loui
Monthly Subscription $39.95
From a very young age, Loui has been driven by the power of movement and music. A former professional dancer, he brings the moves, the music, and a no-bs approach to training that will leave you feeling inspired and ready to take on anything that comes your way. When he's not teaching VersaClimber virtual training, he can be found training clients at his private Hollywood gym or soaking up the sun at the beach.
"Our bodies are capable of achieving some incredible things. Admire it, honor it, and most of all, challenge it."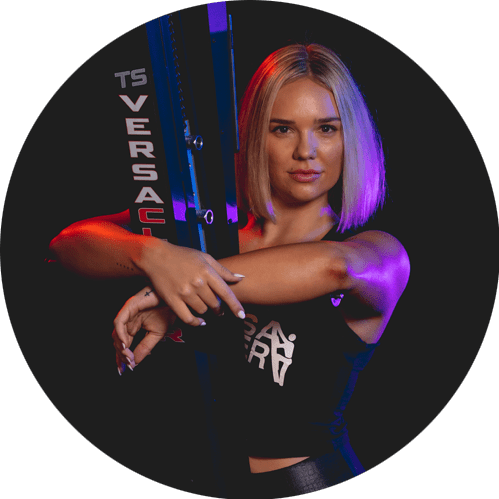 Courtney is a former professional cheerleader turn fitness enthusiast who is passionate about body movement. She brings high energy, positive focus, and a strong sense of rhythm to her classes. Courtney's style of teaching motivates you to step up and step outside your comfort zone by focusing on your "why". She will help get your form on point, drive you to build great strength and endurance, and will lift you up with her sense of teamwork and inspirational energy. She looks forward to connecting with each and everyone of you motivated individuals through movement and celebrating our bodies. With Courtney, your VersaClimber LIVE leaderboard experience will leave you energized, positive, and ready to take on your day.
"Together, we step up to meet our best self!"
As your #1 hype woman, Lindsay will empower you to find your inner strength with her high energy and firecracker personality. Her love for dance and music makes her class feel like you are right in the room moving with her. Lindsay has been a group/virtual fitness instructor for the past 10 years in addition to being an entrepreneur. Lindsay's favorite part of teaching VersaClimber LIVE leaderboards is helping you get out of your comfort zone and achieve set goals. In her classes, Lindsay uses her power of positive energy to inspire you to rise up to the next level.
"Strong mind, strong body! Make every second count."
*To participate on active LIVE Leaderboards, TS or SM Bluetooth are required. All model VersaClimbers, and other vertical cardio climbers, can be used to follow along with the VC LIVE group training experience.
CLIMB TO THE BEAT
Time: 6:00 AM PST
Level 2
30 minutes
Instructor: LINDSAY


CLIMB 2 THE BEAT
Time: 4:00 AM PST
Level 3
30 minutes
Instructor: LOUI