Let's Climb! – The Comcast Center Building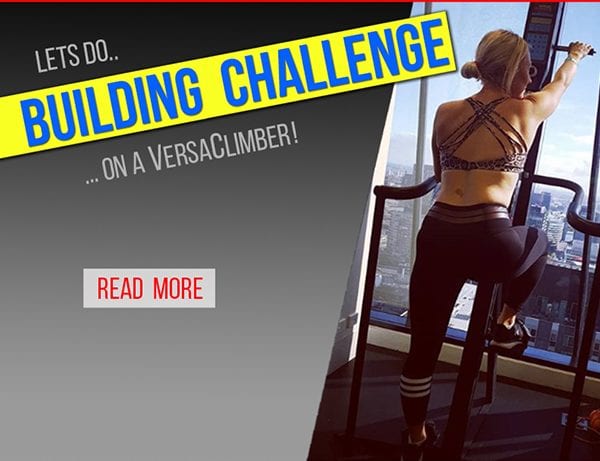 IT'S TIME TO CLIMB THE COMCAST CENTER BUILDING!
Challenge: Your distance goal is 975 vertical feet to the top of the Comcast Center in Philadelphia (279 meters).
How many minutes did it take you to complete this challenge? Warm up time separate from challenge time.
Let us know by hashtagging #versaclimber @versaclimber with a photo of your time and you may be selected to receive a cool VersaClimber T-shirt for your accomplishment. You may also send to social@versaclimber.com!
3-5 min warm up
Goal: Climb 975 vertical feet.
Did you know: As the building was under construction, in March 2006, developers ran into trouble with Philadelphia's Plumbers Union Local 690, which had issues with the building's waterless urinals. The waterless urinals were part of the plan to make the Comcast Center an "environmentally friendly" building because they would save an extra 1.6 million US gallons of water a year. The plumbers union opposed the waterless urinals, because they would provide less work for the plumbers.