Let's Climb! – Guangzhou Finance Centre in China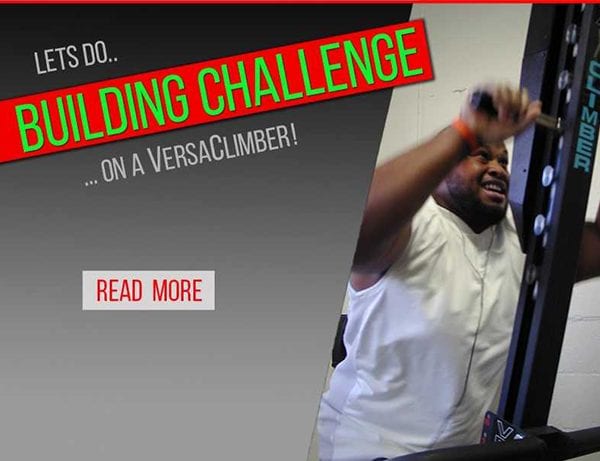 IT'S TIME TO CLIMB THE GUANGZHOU FINANCE CENTRE IN CHINA!
Challenge: Your distance goal is 1,739 vertical feet to the top of Guangzhou CTF Finance Centre, China (530 meters).
How many minutes did it take you to complete this challenge? Warm up time separate from challenge time.
Let us know by hashtagging #versaclimber @versaclimber with a photo of your time and you may be selected to receive a cool VersaClimber T-shirt for your accomplishment. You may also send to social@versaclimber.com!
3-5 min warm up
Goal: Climb 1,739 vertical feet.
Did you know: This building offers the world's fastest elevators, which can reach speeds up to 45 mph and has 86 elevators. It is the 3rd tallest building in China.