INTRODUCING SM VERSABLUE MODULE


VersaBlue User Guide Download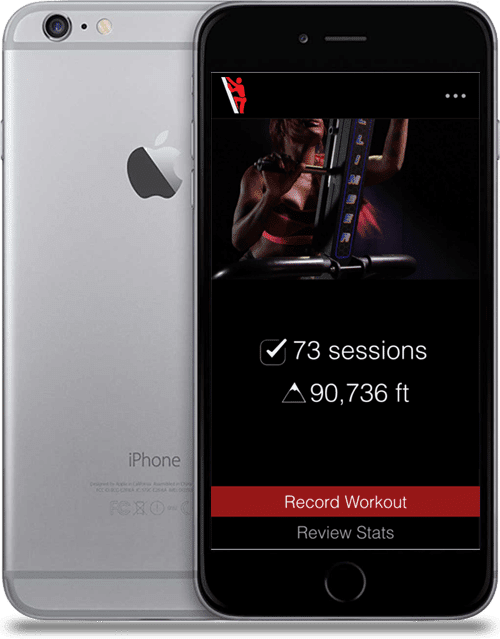 Upgrade your SM VersaClimber with Bluetooth

Record & Save Workouts

Review past workouts & see total sessions & feet climbed

Share workouts through Social Media

Compete for ranking on leaderboards
Introducing the VersaBlue Module. This electronics module display upgrades the following units: SM, SMA, CM, CMA and SRM VersaClimbers with Bluetooth capability to transmit workout data to your iPhone or Android.
With the VersaBlue Module your hard-earned stats are yours to store, share, keep, and compare forever. Revel in the victory of a new personal best. Compete for leaderboards such as the 60-second challenge where VersaClimber fanatics vie for position based on how many feet you can climb in one minute. Love sharing your achievements? Post your workout stats to Facebook, Instagram, or virtually any social network of your choice.
VersaBlue module upgrade is available for new climbers or to retrofit existing climbers 2015 and newer. Call for details.
1-800-237-2271
Frequently Asked Questions
What is the SM VersaBlue Module?
VersaBlue is an electronics module that adds Bluetooth capability to SM series VersaClimber enabling it to be used with the VersaClimber app
Use the free VersaClimber app to "pair" (connect) to your VersaBlue enabled VersaClimber (SM, SMA, CM, CMA, SRM) models only.
How do I get the app?
The app is available for iPhone/iPad and Android Phones. Go to the App Store from your device and search for "VersaClimber" and download the app.
Installing the VersaBlue Module
What features does the app provide?
Record and save your workouts
View graphs of feet per minute, stroke length & strokes per minute over time
Share workouts through social media
Review past workouts including: duration, total feet climbed, average FPM and max FPM
View your total number of sessions and total feet climbed across all workouts
Compete on leaderboards such as the 60-second challenge
More to come; the feature-set is ever-expanding
What VersaClimber models can use the SM VersaBlue Module?
New VersaClimbers can be purchased with the VersaBlue Module display.
To retrofit a VersaClimber you already own, you must have a climber that is 2015 or newer.
How much does it cost?
The app can be downloaded for free from the App Store and Google Play
$295 for VersaBlue Module upgrade at time of purchase.
$495 + Shipping to retrofit an existing VersaClimber (SM, SMA, CM, CMA, or SRM) models 2015 and newer; you must remove and send in the electronics — average turn around time is about 2-weeks)
$945 if you would like a brand new electronics module (must be a 2015 or newer SM or SMA VersaClimber)
How do I get started?
Please contact sales at 1-800-237-2271